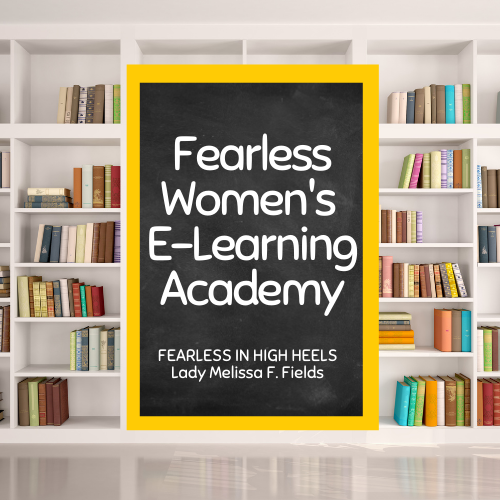 FAITH OVER FEAR 2022 CAMPAIGN
Our Signature Group Coaching Program
Behold, the people shall rise up as a great lion, and lift up himself as a young lion: he shall not lie down until he eat of the prey, and drink the blood of the slain. Numbers 23:24
Your membership grants you red-velvet rope access to Meet every third Tuesday at 6 p.m. and every 5th Saturday at 10 a.m. for the purposes of cultivating a mountain-moving faith and a fearlessness that conquers goliath-sized challenges.
Let's rise up in strength and numbers to change their world.
Recommendation from a 2021 Attendee: Thank You, LORD, for the Faith over Fear 2021 Campaign. It has touched me very deeply and has brought a noticeable positive change in me. I thank You for Your Gift that You have given to Lady Fields; the ability to teach and encourage others through the word of God. This has filled my heart with gratitude and given me rays of hope. I am an altogether different person now, who has a much more positive outlook towards life. Anonymous
Clear, transparent, and vulnerable instruction that makes you say, "Whew, it's not just me!"
This monthly investment is less than the cost of your weekly lunch budget. Per-day cost is less than the cost of your favorite cup of coffee per day.
Receive thought-provoking worksheets that cut to the root of your long-standing concerns as they come to light.
Prepare to receive solid Bible teaching without gimmicks, rhetoric, inconsistency, and carnal-nonsense messaging so you don't have to worry about the "eat the meat and leave the bones" women's Bible study mindset.
Are you ready for clear and consistent messaging that pricks your heart, challenges your will, and agitates negative mindsets for maximum transformation so you can enjoy "the more than a conqueror" lifestyle.
Connect with like-minded women who are vulnerable, authentic, and candid in conversation; creating a safe place for genuine transformation.
Create long-standing bonds with women who are serious about investing in their spiritual growth and ease the feelings of isolation associated with our new "COVID-19" normal.
Each month's content will foster life application examples, transformation systems; for aha-ha moments and real change.
Enjoy sisterhood, laughter, and sisterly edification in our breakout sessions. Internet besties, aunties, and sisters await your company and experiences.
This membership curriculum is specifically designed for women who are: married, unmarried, Mothers or child-free, employed, self-employed, unemployed, stay-at-home, work-at-home, and care givers. Regardless of your roles; you won't feel overlooked in these sessions.
Prepare to candidly discuss real-life issues yanked from the lives of the good, the not-so-good, and the bad-to-bone women of the Bible skyrocketing your familiarity with God's Word.
Identify concerns facing women in ministry and leadership so you can operate with a new pep and boldness in your stride.
Participate in community activities that uncover how others authentically see you. Yes, it's time to leave fear behind and get that personal feedback so you can implement new habits.
You have your weekly church Bible Study. You have your weekly Sunday school Bible. These are both necessary. But let me ask you a question, "Are you interested in supplementing that with a Bible study that speaks to your femininity, the totality of you (mentally, emotionally, spiritually, financially, physically, relationally) in a setting with only women in a closed environment?
No fu-fu crafts, cutesy topics, cliques, nor unwelcoming committee. Bid farewell to boring lectures and a gossip culture.
Engage in biographies of some of the most influential women on the planet revolutionizing your mindset to the inherent power within you.
Q&A sessions so you finally have a safe place to receive answers to your issues that have been blocking your forward momentum. Participate in private prayer room experiences based on the Word of God. 
You may easily opt out of the membership at any time; so you can kiss buyer's remorse farewell and hit the "buy now" button with confidence.


Registration Opens December 1st, 2021
Registration Closed February 1th, 2022